One of Lizi's earliest memories as a budding artist was being compelled to etch on wood and create a beautiful horse drawing! And what better canvas to use then one of her mother's wooden table plank inserts! When the plank was inserted into the dining room table; there for everyone to see, (including her mother), was one of Lizi Ruch's famous horse drawings etched right into the soft dining room table surface! Oh no! The artist in trouble!  Now, years later, award-winning artist Lizi Ruch has created an illustrious life in the Artistic world. With a Batchelor's degree in Art,...
---
• art • childhood • drawing • fun • horse • illustration • memories • passion • pony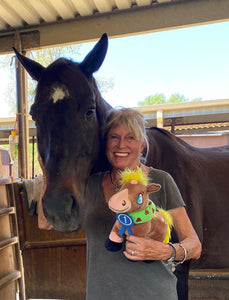 Horses and ponies have been my love and passion throughout my entire life.